John Whipps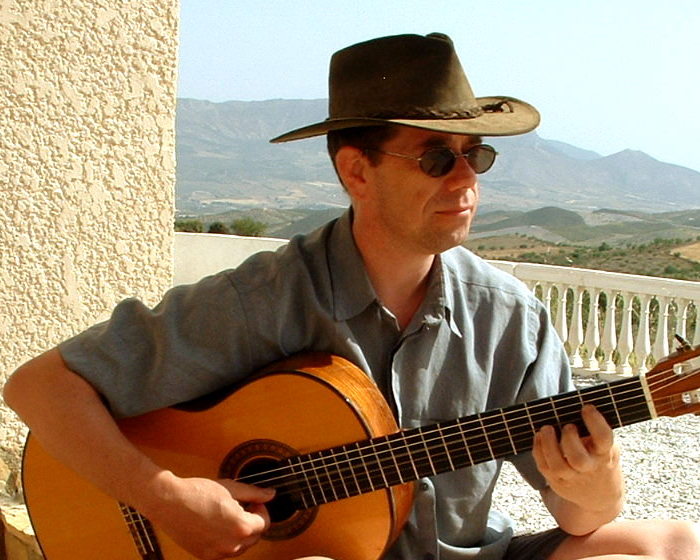 ALCM,LLCM(TD), FLCM, Studied at the London college of music then further studies with Gilbert Biberian. Performed widely as a classical guitarist in duet and chamber ensemble. Later specialising in Latin American folk music with Camino and with Roy Youdale in Duende. Recording 3 albums. 
Currently exploring gypsy jazz and playing rhythm guitar with Club Django as well as chamber music with the Arcadia Collective.
John has over 30 years experience as a guitar teacher and have studied: Alexander technique, hypnosis, and aikido, which have evolved into a unique approach to development.
As a composer and arranger of both classical and folk music, he can help students to understand harmony from a practical guitar based method.
He teaches from home in Whitecroft.
Intermediate to advanced students welcome.
Contact Info:
01594 564435
johnwhipps@talktalk.net