Oliver Bell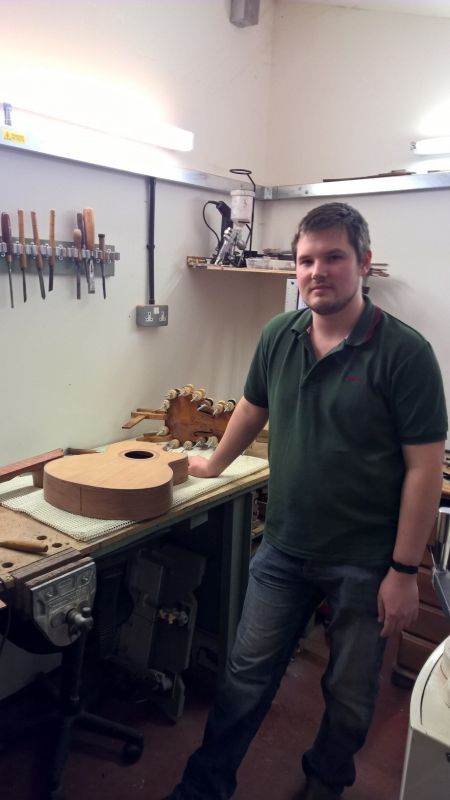 Based in Bridstow just outside Ross-on-Wye, I offer a repair and set-up service for guitars, mandolins and violins.
I'm a graduate of London Metropolitan university with a BSc Hons in Musical instruments. I'm trained and equipped to perform structural repairs such a cracks, neck and fingerboard repairs on both the guitar and violin family, as well as all playing issues and cosmetic fixes including chip repairs.
Between repairs, I restore antique violins as well as making acoustic guitars to my own design, some of which may be available in the shop from time to time.
For all your repair and handmade guitar concerns, call Ollie on 01989 566392/ 07958188134
Services
Handmade & Custom guitars
Guitar repair
Violin repair
Contact Info:
Rock Cottage,
Pool Mill,
Bridstow,
Ross-on-Wye,
Herefordshire,
HR9 6QE

07909 827770
tootin_my_trumpet@hotmail.co.uk